Kyndall Flowers
April 24, 2017
Filed under FRONT PAGE
Charlie Sanchez's  favorite Street Fighter 4 player is Ryu. When his father, Jose Luis Sanchez-Ronquillo, an immigrant from Puebla, Mexico, started winning in the duo's favorite video game, the Bach Elementary 10-year-old learned Ryu's Special Attacks to gain an edge on his father. Ronquillo's...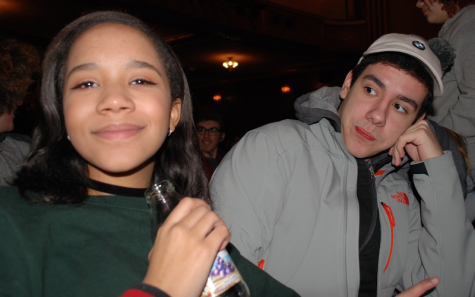 Francisco Fiori
February 16, 2017
Filed under NEWS, SCHOOL
The smell of popcorn traveled around the Michigan Theater as the entire Community High School student body made their way to their seats. The students were there to watch the 2014 BET award winning film "Selma," concerning Dr. Martin Luther King Jr.'s marches in Selma, Alabama, protesting the ...