Song of the Day: "Sunday Morning" by Noname Gypsy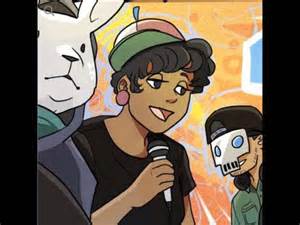 Hang on for a minute...we're trying to find some more stories you might like.
Sunday mornings are different for everyone, but for Fatimah Warner, better known as Noname Gypsy, there is a happiness and peacefulness in them. In our song of the day, Sunday Morning by Noname Gypsy ft. K.O., the hook sets the setting of a serene Sunday-morning mood. The hook raises a peaceful scene into the mind of the listener and makes the listener want to move with the vibe of the song. Waking up on a Sunday morning to this song will put you in a very good mood for the rest of the day. Her lyrics broadly work around many issues, which she looks into more in other songs in her newest and first released mixtape, Telefone.
Warner is a female hip-hop artist out of Chicago. In her younger years she loved poetry, which led her to compete in open mic and slam poetry competitions. She also spent a lot of time in the Youmedia project, a space of creativity for young artists, which led her to meet many people that also grew up to become great artists. She is very good friends, and has worked with, many other rappers out of Chicago, whom she met in the Youmedia project, such as Chance the Rapper and Mick Jenkins. Her feature on "Lost" on Chance the Rapper's "Acid Rap" album was the takeoff of her rap career.
We recommend you look more into Noname Gypsy, who has become an incredible rapper in a mostly male art.