Jeff Burris: The Name Game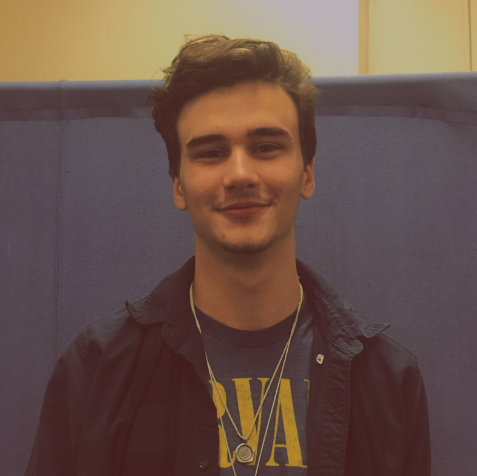 Hang on for a minute...we're trying to find some more stories you might like.
As Jeff Burris entered room 222 of Community High School, he pulled out a chair at the round table and sat down. He softly banged his ring on the table as he thought about what stories to tell, and settled on the story of his name. That's when all the words spilled out of his mouth.
Burris wasn't always Jeff, his birth name was Cam.
When Burris was a little kid around Christmas time a few years ago, he and his family were going on a trip to Mexico that happened every year."We are all standing in my family room," Burris mentioned.
Jeff's mom suggested that they all pick fake names, and Jeff instantly yelled loudly, "I call Jeff."
His family has always made fun of the fact that he wanted the name Jeff—as if someone else was going to take it that day
A few years later, when his sister, Maya Burris, was a Junior, she dated a guy named Cam. It threw everything off for Jeff in his life, because he was always confused. "She would be talking to my dad and she'd be like, 'So….tonight, me and Cam are going on a date' and then I would be like, 'no… we're not,' and then she'd be like, 'no, my boyfriend."'It got to a point where he would get so confused, Maya just told him to change his name. "I'll just call you Jeff cause that's what you picked when you were ten," she said.From then on, when Maya would talk about her boyfriend, she would call her brother Jeff.
During his freshman year at Community, Burris decided to try out the name. He asked his teachers, including his forum leader, Matt Johnson, to call him Jeff. His friends began to get confused; they wondered what he was doing. In the end,they got used to it.
Friends of his would call him Cam-jeff, Jeff-cam, Jameron and Jeffrey.
Jeff lives with his new name permanently. It's a part of him.