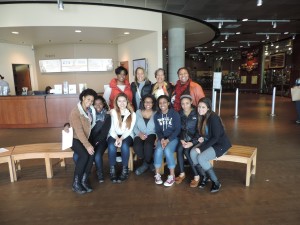 May 29, 2014

Filed under FRONT PAGE, LIFE, STUDENT LIFE
Community High School's Black Student Union [BSU] visited the National Underground Railroad Freedom Center Museum of Cincinnati. The museum's four floors contain a plethora of information on slavery and slaves throughout history — both American slavery, and the 29.8 million slaves across the m...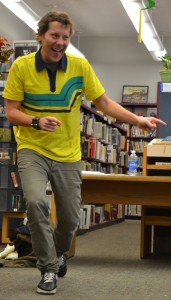 December 20, 2011

Filed under A & E, CATEGORY FRONT PAGE, STUDENT ARTS
On November 17, Poetry Club was visited by poet Jon Sands, who answered questions and read some of his own work. He gave no introduction as he stood in front of the club. Instead, as everyone settled down, he went straight to reading, his loud voice filling the small library.  Read More &raquo...