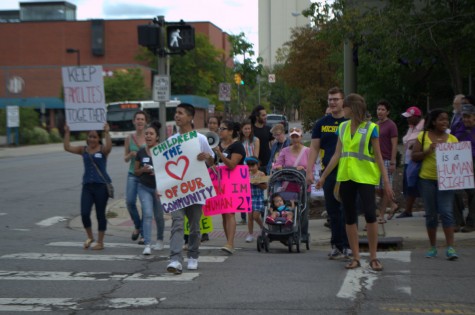 More than 100 people and dogs gathered September 6 in front of the United Bethlehem Church of Christ in downtown Ann Arbor for the Step Out for Child Justice demonstration... Read More »

CHS is United on a Heartfelt Opening Day
September 9, 2014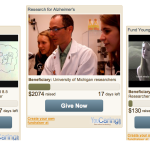 Local Students Raise Funds for Alzheimer's Research
June 3, 2014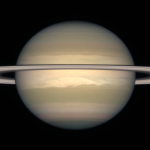 Worth Looking Up For: Put a Ring on It
May 10, 2014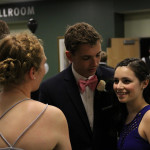 A Glimpse at CHS Prom 2014 (Extended Photo Gallery)
May 9, 2014
Polls

Loading ...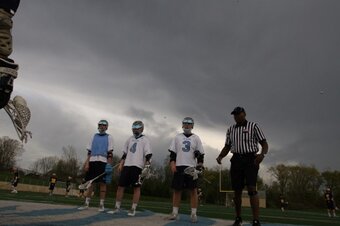 Gabe Kardia, Sports Editor
As Ann Arbor Skyline sports have struggled to make a name for themselves in recent years, the 2013-14 season has been phenomenal with Men's Soccer and Women's field hockey... Read More »
June 11, 2014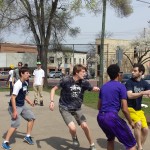 Underclassmen Hoop Dreams: 3v3 Basketball
May 15, 2014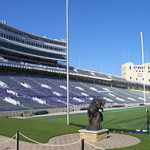 Northwestern Football Team Unionizes
May 13, 2014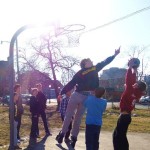 May 8, 2014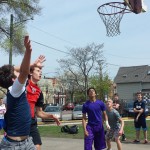 A Tradition Unlike Any Other: The Community 3v3
May 5, 2014
We asked students, teachers, random strangers and even Dean Jen to play Truth or Dare. Watch to see how far they were willing to go.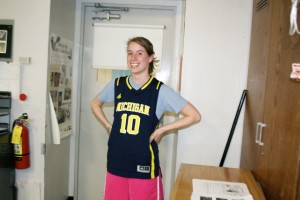 Jenny Imperiale knew it was going to be hard getting a job. She graduated from Eastern Michigan University in the middle of the school year, recognizing that... Read More »
May 14, 2014
View All »
Polls

Loading ...
Advertisement - SNO Ad Network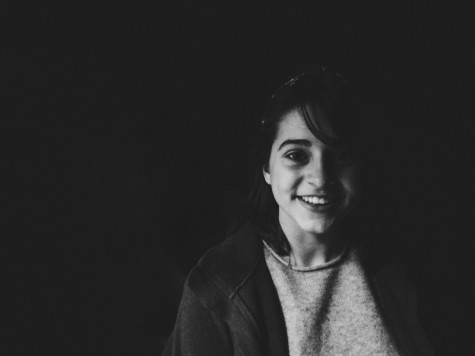 ... Read More »
June 7, 2014 • 1 comment

Eve Kausch: Dancing, Mock Trial and Food
June 5, 2014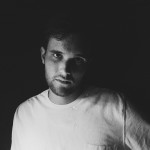 Jack MacConnel: Alone Time, The Woods and Red Meat
June 3, 2014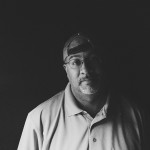 Kevin Davis: The Good the Bad and the Ugly, Prince and The Buccaneers
May 31, 2014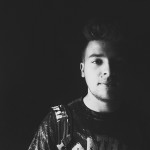 Mason Kupina: Shoes, His Mohawk and Running
May 29, 2014
View All »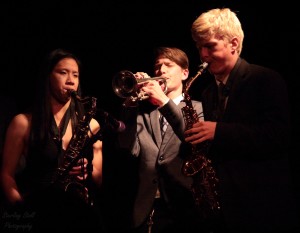 The winds are whipping down main street, the clouds are an ominous slate-grey, and downtown, the populace are cowering inside of the local retail stores. No,... Read More »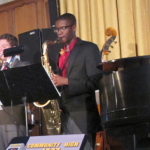 CHS Jazz Concert at The Ark on May 12
May 9, 2014
Live On Washington Preview and Lineup
May 9, 2014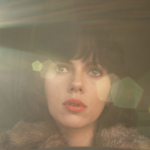 "Under the Skin" is Haunting, Experimental Science-Fiction
May 1, 2014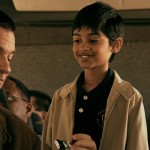 "Bad Words": Dark Comedy at its Finest
April 29, 2014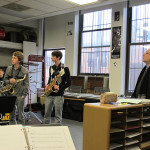 An Afternoon With Michael Weiss
April 8, 2014